Rev Dr Ben Johnstone
content
DMin 2002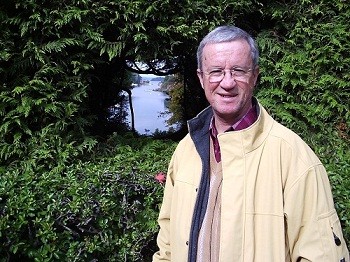 The very name Highland Theological College warms the heart!
I had the privileged experience of studying for the Doctor of Ministry programme from 1997 to 2002, a degree offered then by Reformed Theological Seminary in Jackson, Mississippi, in partnership with HTC. Notice of this impending new course was given by Professor McGowan at a conference in January that year; and a seed was sown. Academia was not my natural 'sphere of operations'...nor is it still. Yet much was made of the fact that this new course was to equip pastors for the work of ministry in situ, and that it was intended to be undertaken while 'on the job'. With the encouragement and wisdom of some senior Christian friends, I therefore applied; and met up with some ten others for the first module of this new DMin programme in the welcoming surrounds of Kilravock Castle (then a Christian Guest establishment near Nairn on the Moray coast). Following modules were taught on HTI/HTC premises!
One of my fellow students is now a conference speaker, and author of Christian books. I recall him expressing trepidation at what was to come as we waited for the first lecture to begin. Trepidation from such a one could have made lesser mortals tremble!
What was to come in that initial week's module, however, and in the following seven over three years, was demanding but inspirational and a source of spiritual growth and understanding and rich equipping for life and parish ministry.
The second of the eight required modules was held when HTC was still HTI (Highland Theological Institute) in premises generously made available within Moray College in Elgin, where HTI was born. (The first 'premises' there was a portacabin, graduating to an office and classroom). Modules three to five were given under the new banner, status and premises of Highland Theological College in Dingwall. For the remaining three, our group of students spent three stretching, but wonderful weeks at Reformed Theological Seminary in Jackson, USA. I have been therefore able to appreciate the amazing story of some of the real challenges, costs and yet blessings of the inception of HTC over these and in subsequent years.
The value of these years of study at HTC lies for me in having had the discipline of prescribed subjects to focus upon, and the guidance of appropriate teaching and texts to follow. This constituted one level of blessing. Yet underlying and fundamental to such is that HTC represents a Christian teaching establishment which founds itself on the absolute authority of the Word of God. Since there is no debate or dubiety about that, the Christian student can be stretched in his/her understanding and thus benefit from the depth and breadth of the whole range of HTC's curricula without having that Biblical basis constantly questioned or even undermined. That was the chief blessing of my studies.
HTC staff members, visiting lecturers, and the teaching and insights of RTS staff members, both coming to us here in Scotland, and during our three weeks in Mississippi, gave us three wonderfully rounded and comprehensive years of study. The context in which these years were set was the prevailing intention that God would be honoured in all that was taught and learned. The resulting blessings were obvious.
As indicated previously, the intention of the course was to equip for ministry, and for it to be undertaken while 'on the job'; and different spiritual and practical principles were most certainly filtered down for application in parish ministry. One vital principle from the Kilravock module was the 'Ephesians 4:12 principle': ministries been given....(apostles, prophets, evangelists and pastors and teachers)....'to prepare God's people for works of service'. How necessary to a parish minister's wellbeing and a congregation's effectiveness that that principle should apply. Another early module in the Elgin/HTI days was on preaching and expounding God's Word. As an exercise, we had to preach a sermon to our fellow students for comment and criticism. Trepidation!? The ways and wisdom of tackling practical pastoral issues was another memorable blessing from one of the American modules....it seems that the same kinds of problematic parishioners are to be found on both sides of the Atlantic!
I am now retired. My studies at HTC covered the last 16 years of 41 years of parish ministry. Would that it had been established and that I come under its teaching earlier! God is to be praised in giving the vision to its founders of what became HTC. He has to have the glory for the grace and courage given to Mr Murray, (first Chairman of the Board of Governors), Andrew McGowan, (first Principal), and Hector Morrison, (now Principal), and the staff who have worked with them in the very challenging and sacrificial times experienced over the years. God has honoured their faithfulness. The excellence of the College has been recognised in its being now a constituent college within the University of the Highlands and Islands. The Church of Scotland has recognised its quality in allowing students for its ministry to be trained there. The world is being touched through its training of students from other countries; all a very different situation from the initial portacabin in Elgin those 20 years ago.
God has honoured those who have honoured Him. May He continue richly to do so.
My connections with the College have been a privileged experience. The very name of, and my experience in, HTC still warms the heart!
Ben Johnstone