Where can I study?
content
Want to study but can't come to college?
Today's modern technologies allow students to study from other locations, not just the HTC campus in Dingwall. In fact, 'distance learning' students make up more than half of HTC's student population.
Study from home
If you cannot move to Dingwall to study that's ok, you can still study theology through HTC. Many of our students have to stay at home, for work, family, financial or other reasons. We make use of excellent study tools to enable you to link in with what's going on at the college. Through your computer, in the comfort of your own home, you can engage with lecturers and classmates, helping you to really feel part of the college community even if you're hundreds of miles away!
Study from another UHI centre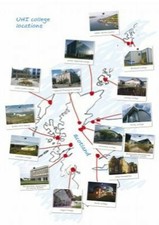 A network of UHI centres all the way from Shetland to Perth and from the outer Hebrides to Morayshire exists to link students and lecturers together. For example, there's a group of theology students in the Perth area who attend Perth College UHI. They use the learning facilities there to join classes delivered at the Dingwall campus. Similarly, a group of theology students on the Isle of Lewis use Lews Castle College UHI in Stornoway. Where is your nearest UHI centre?
Want to study at the HTC campus in Dingwall?
The traditional means of studying, ie by attending classes in the campus environment, is hugely popular and the student who has the luxury of 'being on campus' for the duration of their course will appreciate the academic environment, the camaraderie of fellow students, the informal conversations with lecturers and the feeling of 'university-ness'. Friendships formed during student years are often life-long.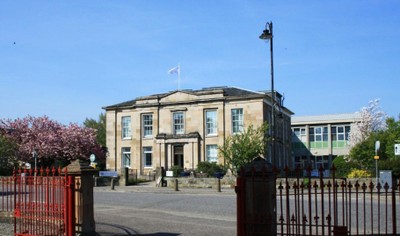 Study at our base in the Central Belt
HTC-Paisley offers students in the Central Belt a campus environment in which to study. Classrooms are fully equipped with video-conference facilities and a library area.
The Wynd Centre, Paisley PA1 2DB
All administration and applications for HTC-Paisley are dealt with through our Dingwall campus. Find out more about HTC-Paisley.