Rev Dr Bruce Ritchie
content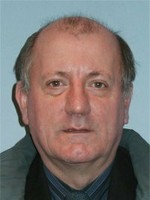 Rev Dr Bruce Ritchie was brought up in the Scottish Borders. He gained a BSc in Mathematics, a BD in Christian Dogmatics, and later a PhD in theology with a thesis on 'The Missionary Theology of Robert Moffat'.
Bruce went into the Parish Ministry of the Church of Scotland. For ten years he served in three rural parishes in south-west Scotland, before ministering for fourteen years in Crieff. He taught theology at Zomba Theological College in Malawi from 2001 to 2006, and then spent seven and a half years at Castle Street Church of Scotland in Dingwall.
Now retired from parish ministry Bruce teaches Scottish Church History and Understanding Worship at HTC. He is a former Chairman of the Board of Governors. His current academic interests include writing about Scottish Church History up to the year 1093.