Dr Robert Shillaker
content
BA Programme Leader and Lecturer in Systematic Theology.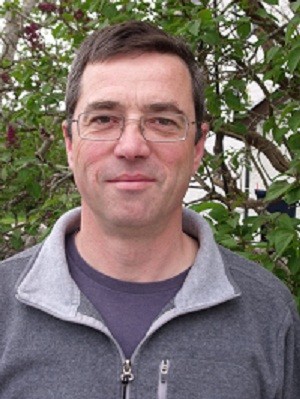 Dr Robert Shillaker is the systematic theology lecturer and programme leader on the BA course, and has taught on other courses as required.
He has been teaching BA modules at HTC since 2002, but has been involved with the College since 1995 when he was an undergraduate student. After receiving a UHI scholarship, he completed a PhD in 2003 on the pneumatology of George Smeaton in the context of federal, or covenant, theology. Robert also holds a BSc in Engineering and served as an engineer in the RAF and a Christian charity prior to taking up theological studies.
His publications include:
Review of Joseph Kim, Reformed Epistemology and the Problem of Religious Diversity (Cambridge: James Clarke, 2012) in Theological Book Review (2013)
Michael F Bird and Robert Shillaker, 'Subordination in the Trinity and Gender Roles: a response to recent discussion' in Dennis Jowers and H Wayne House (eds), The New Evangelical Subordinationism? Perspectives on the Equality of God the Father and God the Son (Wipf & Stock, 2012)
'Scripture and Postmodern Epistemologies' in Michael Bird and Michael Pahl, The Sacred Text: Artefact, Interpretation, and Doctrinal Formulation (Gorgias Press, 2010), 157-176
'Review of Michael Nazir-Ali, The Unique and Universal Christ ', in Evangelical Quarterly (2010), 366-367
Joint authorship of 'The Son Really is the Son: A Response to Kevin Giles' in Trinity Journal 30:2 (Trinity Evangelical Divinity School, 2009), 257-268
Joint authorship of 'Subordination in the Trinity and Gender Roles: a response to recent discussion', in Trinity Journal 29:2 (Trinity Evangelical Divinity School, 2008), 267-283
Robert has also supervised, or is supervising, PhD students researching the Marrow Controversy and Seceder tradition; the pastoral theology of Anthony Burgess; William Lane Craig's theory of God and time; and theological realism and the Southern Presbyterian experience.