HTC Student Wins Peter May Fiction Prize
A short story written from the perspective of a house in rural South Africa amidst the apartheid has won the prestigious University of the Highlands and Islands (UHI) Peter May fiction prize.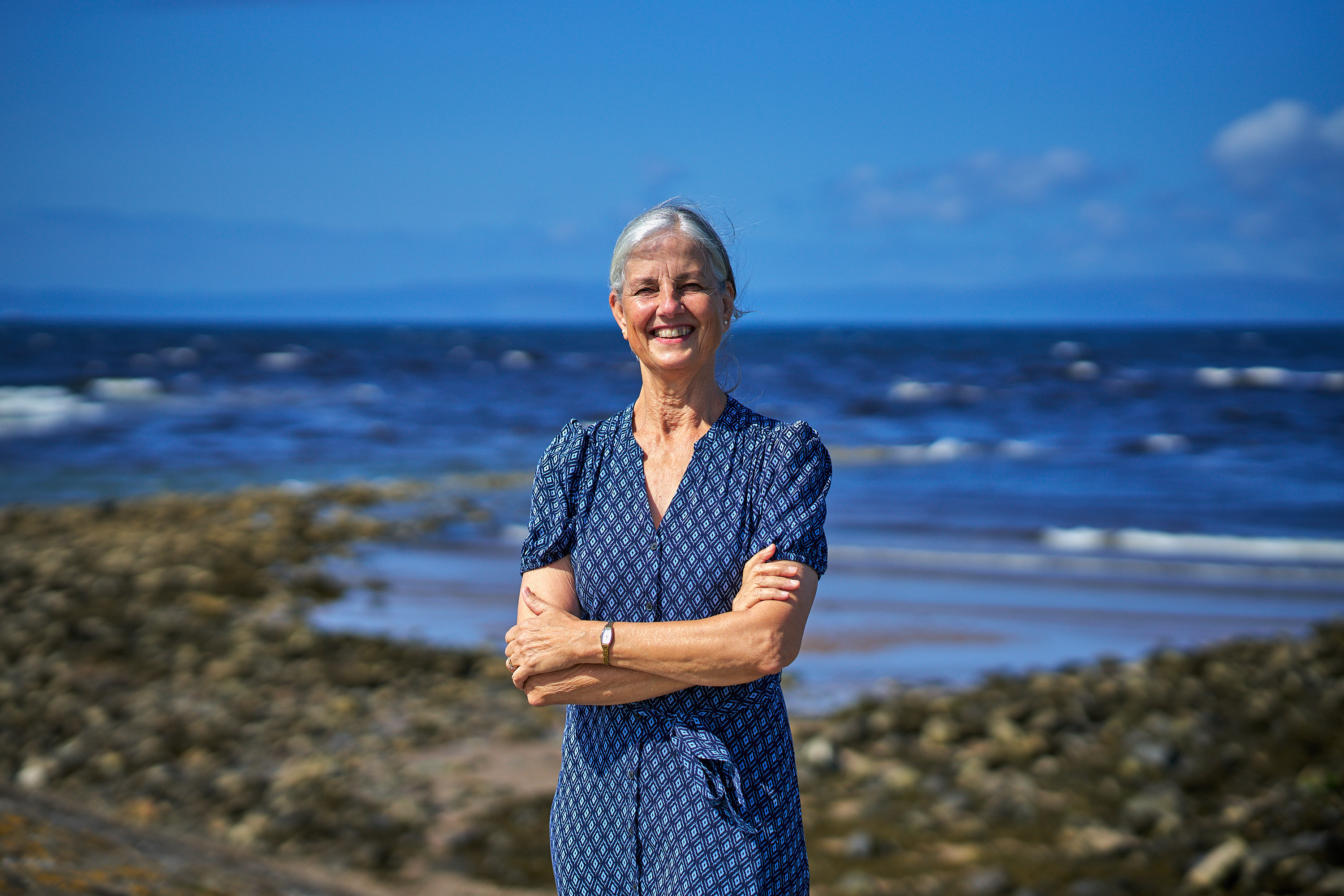 Jennifer Mewes, 62, who originally hails from South Africa and is based in Dalry, North Ayrshire, takes home the award after penning 'Time Flows Like a River'.
Jenny's story was selected from one of five shortlisted and is based on some of her childhood experiences. The winner of the annual prize receives £1000, generously donated by Peter May, one of UHI's Honorary Doctorate award recipients, in 2021 as part of UHI's tenth birthday celebrations.
Peter May, international bestselling crime writer, Scottish television screenwriter and novelist, said: "This was beautifully written, with professional assurance, taking an unlikely premise - a building and its memories as a principal character - and turning it into a short story that somehow managed to encompass the history of apartheid in the recounting of one man's life."
Winning writer Jennifer, who is on the joint degree programme, literature and theology, at Highland Theological College (HTC), said:
"I've always wanted to focus on writing, but work and family commitments prevented that until 2019, when my husband and I returned from China after seven years with BMS World Mission, to care for my mother."
"Last year, I started studying theology and literature with UHI part-time. The course is perfectly suited to me because I want to write a Christian young adults' novel which will hopefully inspire young people to think about faith and the Bible in a positive way. Although I've just begun my studies, I feel I have already benefitted from the excellent feedback from my tutors. Winning the writing competition has been an amazing encouragement and I feel much more confident about achieving my writing goals. I'd like to say a huge thank you to UHI and Peter May for providing this kind of opportunity."
The annual competition, coordinated by UHI's advancement and alumni team as part of a growing range of prizes and awards gifted by donors to support UHI students, is open to UHI further and higher education students and recent graduates. Read more about the Peter May fiction prize.