Power and Leadership for the Church Launch
We're delighted to be partnering with the Chalmers Institute for the book launch event of 'Not So with You: Power and Leadership for the Church'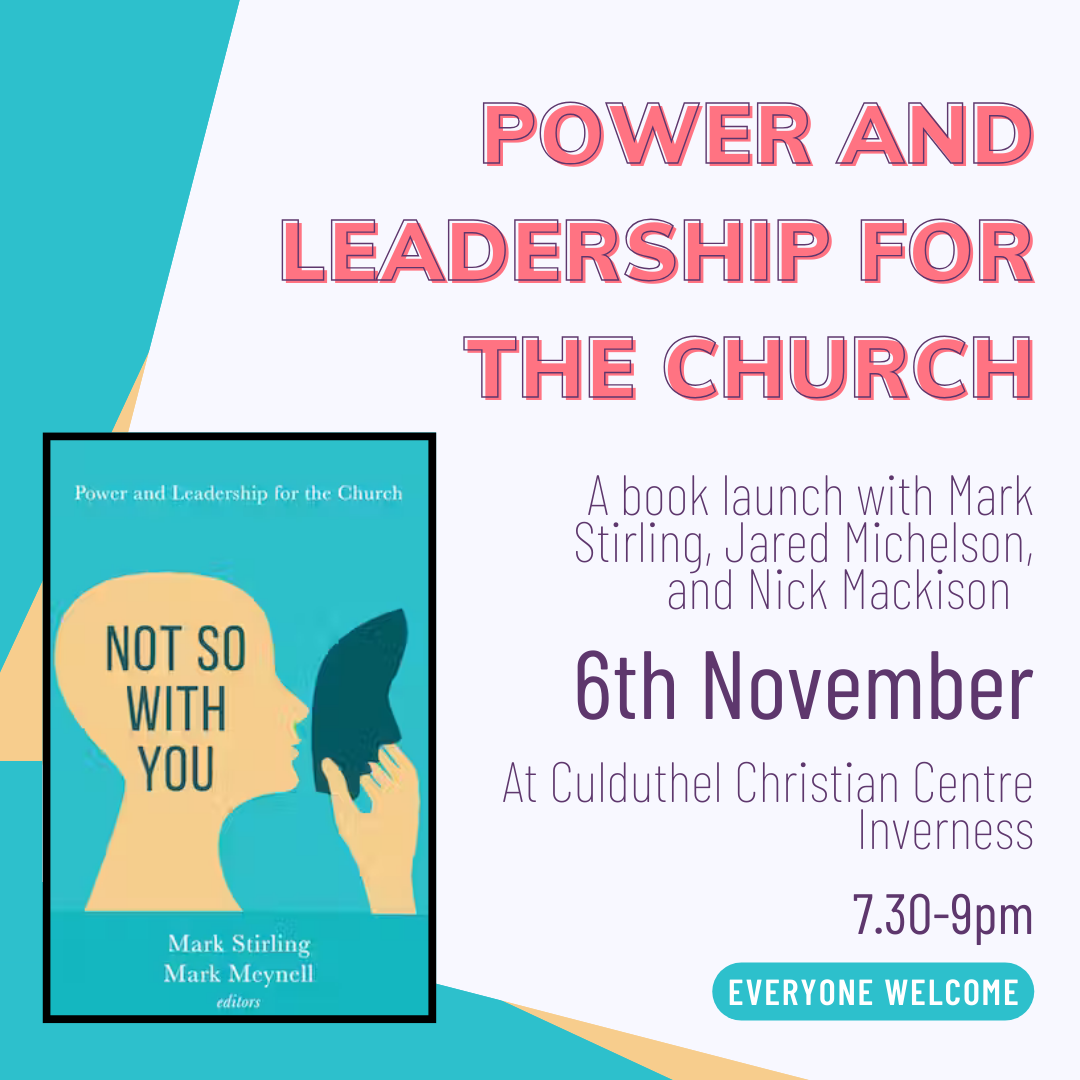 This multi-author volume on the use and abuse of power is timely, relevant, and has been described as a 'breath of fresh air into the current confusion surrounding leadership in the church.' The book seeks to tackle questions such as 'How should we use power well?' and 'How does leadership go wrong?'. In the hopes of addressing the key underlying issue of what a biblical and healthy use of power in the church actually looks like.
The event will be hosted by HTC, and will feature talks from three of the authors, a Q&A, as well as the chance to pick up a discounted copy of the book.
Monday 6th November at 7.30pm
At Culduthel Christian Centre, Inverness
Books on sale
Event to be Livestreamed
Everyone is very welcome to attend, if you're not local, please see the livestream link below.