Nick Needham Book Launch
We're delighted to be able to invite you to attend Nick Needham's 2,000 Years of Christ's Power Volume 5 book launch.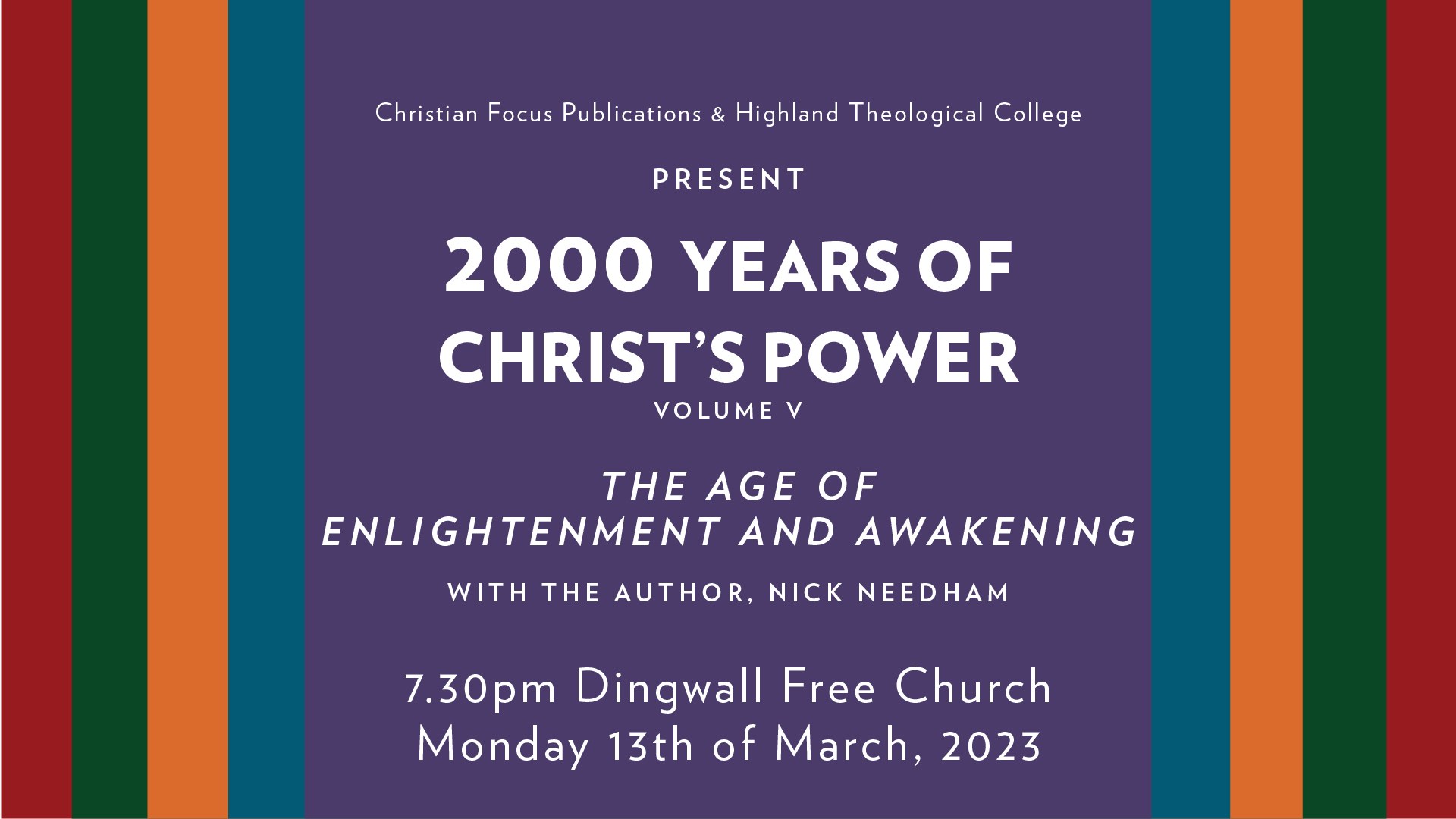 On Monday 13th March, we'll be partnering with Christian Focus Publications to launch Nick Needhams next publication in the 2,000 Years of Christ's Power series.
Volume 5, focuses on the 18th century englightenment era, and is a welcome addition to an already highly esteemed and accessible series. We'll hear a talk from the author, as well as a Q&A, there will also be an opportunity to purchase the book before it's released. Join us in person at Dingwall Free Church on the 13th March, at 7:30pm.
We will also be livestreaming the event, the link will be avalible nearer to the event. Sign up to our email updates to receive an email notification.