Season of Prayer
content
2nd - 9th April 2017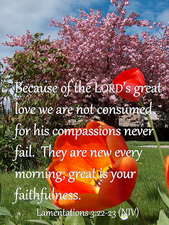 Everything in HTC is underpinned by prayer. Join us in our 'Season of Prayer': 2nd - 9th April.
During our 'Season of Prayer' we invite you to join hundreds of HTC supporters around the world in using the daily prayer guide as we intercede for the work of HTC and the future of our students and graduates. Use the prayer points when you pray alone, in groups or at your church services.
We're grateful to you for the time you spend in prayer for HTC. We hope our daily prayer guide will help you pray in a focussed way for HTC either each day or at some point during that week. God loves to hear our prayers. We thank him for answered prayer over the years and look forward expectantly to the future!
content
content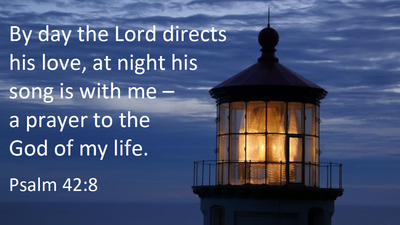 Sunday 2nd April: God-led
God's guidance, equipping and enabling has been evident throughout the history of HTC. His hand is seen in all the work. This is His work.
Give thanks for the vision of those who founded HTC in 1994, for their obedience and courage in establishing this work.
Pray for faithfulness in following God's plan for HTC.
Give thanks for God's leading and provision.
Give thanks that God has made HTC a beacon in an increasingly secular nation.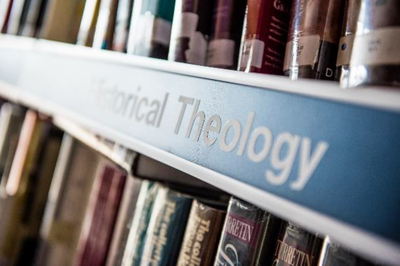 Monday 3rd April: Theological Education
HTC provides theological education and training to men and women for various forms of Christian service. It is a Reformed, Evangelical college and, as well as being part of a Scottish University, it has its own independent Board of Governors. This makes its situation unique and distinctive. Students are attracted to HTC because of the combination of high academic standards and evangelical, Bible-based teaching, in a supportive, worshipping environment.
Give thanks for the unique position of HTC within the academic structures of the Scottish university system but governed by committed Christians.
Give thanks for the positive impact HTC has as an academic institute.
Give thanks for the availability of books and resources for students and lecturers.
Give thanks for the conferences where academic theologians can get together and share their research.
Pray for HTC as it trains men and women to fearlessly teach and declare the gospel.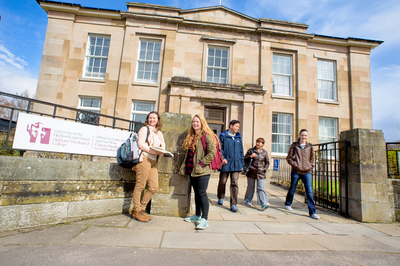 Tuesday 4th April: Students
Currently there's about 130 students enrolled on the degree programme plus almost 70 on the Access programme and about a dozen on the PhD programme. About a third of our students study full-time, about two-thirds study part-time. The majority study from home – often because of work and family commitments. This allows great flexibility, but may leave some of them feeling isolated from their fellow students and lecturers on campus.
Pray for each student as they study, sometimes many years after having left school, and as they juggle all their study / work / family commitments.
Pray that the technology involved in providing teaching and resources to students not based on campus would function smoothly.
Pray that the Apprenticeship programme will grow and that more local churches would participate in this and that there will be sufficient additional funding from Trusts to support this.
Pray for good friendships and a sense of community.
Give thanks for each one as they follow God's call.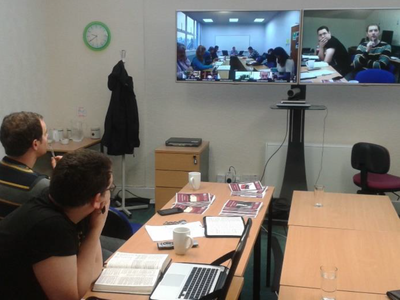 Wednesday 5th April: HTC-Glasgow
In 2015 HTC opened new classrooms in Glasgow, providing additional local resources for our Central Belt students. As a result of an increasing number of students, new premises are currently being sought.
Give thanks for the wonderful help given by the United Free Church to get this project underway and their provision of accommodation to date.
Pray for the students and our administrator based at HTC-Glasgow.
Give thanks for the interest in this facility and pray for a growing awareness of and support for HTC-Glasgow among the churches of the Central Belt.
Pray for increasing student numbers over the coming years.
Pray for the Lord's guidance and provision with regard to new larger premises.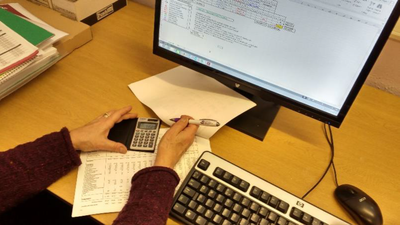 Thursday 6th April: Finance & funding
HTC is part of the University of the Highlands and Islands but it is not funded by UHI or by the government. Approximately 70% of HTC's income comes from student fees. The remaining 30% (around £180,000 per year) comes from donations. HTC has charitable status and operates on a shoestring. Many of the challenges HTC faces are due to lack of finance.
Give thanks for the donors who faithfully support HTC's work.
Pray that more people will catch a vision for the importance of theological education and become active supporters as the Lord enables them.
Pray for the budgeting process and for HTC's engagement with its auditors and bank.
Pray for sufficient income to meet all our financial needs for the year ahead for Dingwall and Glasgow.
Give thanks to God for his great goodness and provision over the past 22 years.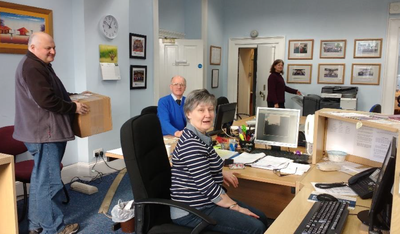 Friday 7th April: Staff, Volunteers, Governors and Trustees
There are currently 7 regular teaching staff (four of whom are full-time) plus several more part-time who teach when specific modules are running. Lecturers are also involved in various university committees and most of them also preach regularly on Sundays and have active roles in their own congregations.
There are 10 full-time support staff plus a number of part-time staff in roles ranging from reception to library, finance, administration and maintenance. The Board of Governors and Trustees oversee matters.
Give thanks for the commitment and dedication of staff and pray for health, strength, protection, enthusiasm for the gospel and for unity to be protected.
Pray for the lecturers' influence on students as teachers and role models.
Pray for staff, each one carrying a heavy workload, and pray about the possibility of employing additional staff to help spread the burden.
Give thanks for the many volunteers who give so generously of their time and talents to help in the library, reception, garden and other roles.
Pray for wisdom for the Board of Governors and Trustees in decision making.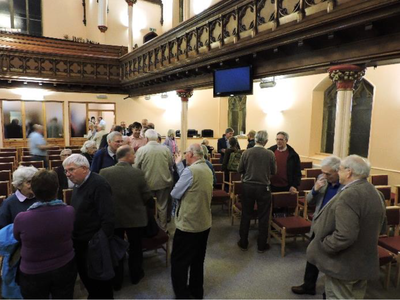 Saturday 8th April: Our Supporters
HTC is dependent on its supporters and we value each one of you very highly. We appreciate the interest you take in our work and the time you spend in prayer for HTC. We are grateful for the financial provision; without which we simply could not sustain the work. We are encouraged by the people who attend public lectures and help to spread the word about HTC.
Give thanks for the faithfulness of HTC's supporters in praying and giving.
Give thanks for the congregations who have HTC on their 'missions focus'.
Pray that others will recognise the importance of HTC's influence and will actively support its work.
Pray for the public lectures and other events held by HTC and for the staff involved in these.
Pray for the positive engagement students have with the local community and nearby churches.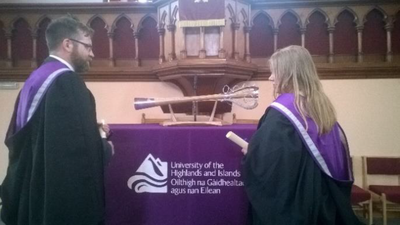 Sunday 9th April: Graduates
Around 350 students have studied with HTC since the college began in 1994 and have progressed to diverse areas of service including pastoral ministry, mission work, youth work, chaplaincy and teaching. There are HTC graduates in pulpits far and wide from Caithness to Kenya, missionaries working from Ross-shire to Romania, and professors in seminaries from Pennsylvania to Poland.
Give thanks for the 22 graduation ceremonies which have taken place and for every graduate involved.
Give thanks for the wide range of denominations represented and the rich diversity of ministries in which graduates work.
Pray for each graduate as they serve, especially for those in difficult and challenging situations.
Give thanks for the HTC graduates who are now teaching other students in seminaries and colleges across the world.
Pray for the next graduation in July and for the Lord's clear leading of graduates into areas of service.
Thank you for praying!