Used book sale at HTC
The HTC library will be selling quality used Christian books to the students and the general public during July. You're warmly invited to come and browse our collection.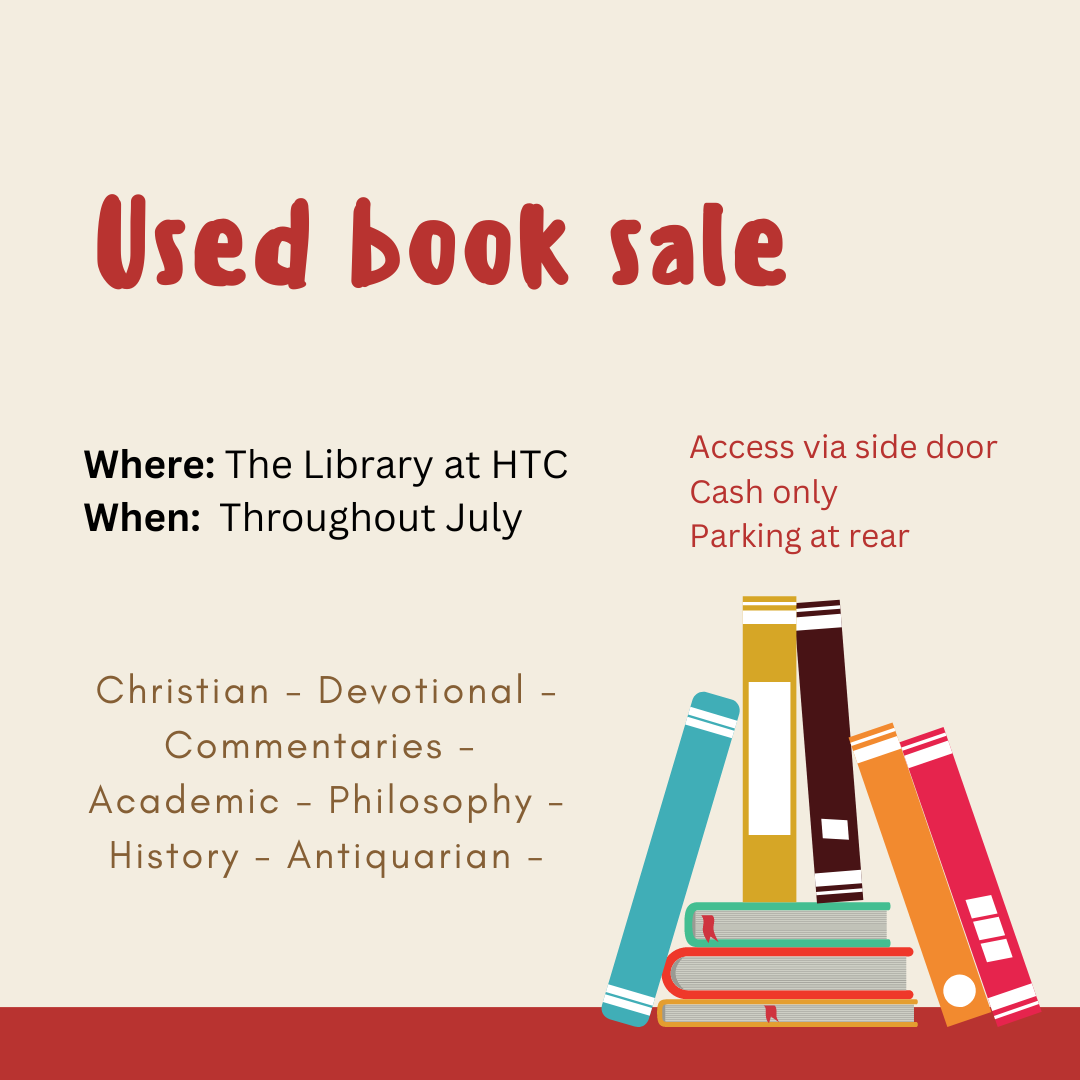 HTC's book sale will be on throughout July. There is a range of books for sale, from history to Philosophy and Theology. Devotional material and systematic theology.
From 9am till 1pm and then 2pm until 5pm
Access via the side sliding door
Parking at rear
Cash only
Wide range of books, feel free to come and have a look!
Contact the library with any questions