Rev Prof Andrew McGowan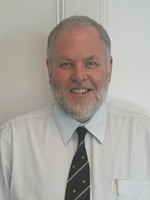 The Reverend Professor Andrew T B McGowan is minister of Inverness East Church of Scotland, Professor of Theology in the University of the Highlands and Islands and Honorary Professor in Reformed Doctrine at the University of Aberdeen. He chairs the Theological Commission of the World Reformed Fellowship and is the president of the Scottish Evangelical Theology Society. Professor McGowan was the first Principal of Highland Theological College, from 1994-2009.
His most recent books are: Always Reforming: Explorations in Systematic Theology, Editor, (Leicester: IVP, 2006); The Divine Spiration of Scripture: Challenging Evangelical Perspectives (Nottingham: IVP, 2007); and The Person and Work of Christ: Understanding Jesus (Milton Keynes: Paternoster, 2012).